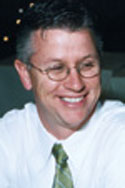 JEFFREY G. GARRIGAN
B.S. cum laude in 1986 from Susquehanna University. Juris Doctorate degree in 1989 from Seton Hall University Law School. Hudson County Assistant Prosecutor from 1990 to 1995. Became a member of the law firm of Shaljian, Cammarata, O'Connor & Messano in 1995, and is currently a partner in the successor firm, Cammarata, Nulty & Garrigan.

Mr. Garrigan has extensive trial experience in the handling of complex criminal matters. As an Assistant Prosecutor, he handled various criminal prosecutions including several high profile homicide prosecutions. Since joining the firm, Mr. Garrigan has handled many criminal matters, plaintiff's personal injury matters and employment matters. He has extensive experience litigating 1983 Civil Rights cases on behalf of plaintiffs. He has handled various labor related matters and has extensive appellate experience. He has argued before the New Jersey Supreme Court. Practice areas include Personal Injury, Commercial Litigation, Employment Law, Civil Rights, Domestic Violence, Municipal Court, Appellate Practice and Adult and Juvenile Defense.

Mr. Garrigan is a member of the bar of the State of New Jersey, the Federal District Court of New Jersey and the Third Circuit Court of Appeals. Member of the Hudson County Bar Association and the Association of Criminal Defense Lawyers of New Jersey.