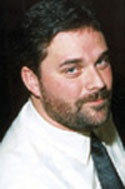 JOHN P. NULTY, JR.
B.A. in 1988 from the University of Richmond. Juris Doctorate degree in 1993 from Seton Hall University School of Law. Served a judicial clerkship in the Superior Court from 1993 to 1994 with the Honorable Patricia Costello. Became a member of the law firm of Shaljian, Cammarata, O'Connor & Messano in 1994, and is currently a partner in the successor firm, Cammarata, Nulty & Garrigan.

Mr. Nulty has extensive experience litigating complex commercial matters in both the State and Federal Courts, plaintiff's personal injury matters, medical malpractice matters, civil rights and employment discrimination cases. Has argued before the New Jersey Supreme Court.

Mr. Nulty is a member of the bar of the State of New Jersey, the Federal District Court of New Jersey and the Third Circuit Court of Appeals. Member of the Hudson County Bar Association.